Lee Walsh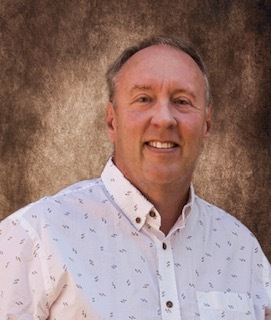 Ozarks born and bred, agent Lee Walsh is a 5th generation Arkansan whose roots run deep into the Ozark Mountains. Raised in Searcy County, Lee has lived his entire life in North Arkansas and the Buffalo River Country.
Lee has been in the construction industry for 37 years, has owned 2 construction businesses and is still a licensed general contractor in Arkansas. He is the past owner of Ozark Hardwood Flooring, which he ran for 28 years, installing, refinishing, and finishing over 2 million square feet of real hardwood flooring all over the north half of Arkansas and southern Missouri until his retirement in 2021. He remains a partner of Ozark Custom Country Homes, Inc., a residential building company which builds homes and premium rental cabins in the Buffalo River area. With his extensive experience in residential construction, Lee can assist you in finding the right home, or perfect building location for your Arkansas living experience. Lee lived in Carroll County, in the Eureka Springs area for 8 years, and has extensive contacts and experience in Searcy County, the Marshall area, where he grew up, graduated from High School, and lived for over 45 years.
Lee lives in Harrison with his wife Renee, who is a Licensed Mental Health therapist and with their dogs Max (aka Maximillian) and Buddy. Between them they have 3 grown children. Landon, 33 of Centerton, Derek, 27 of Greenbrier, and Ethan 25 of Clinton. Lee and Renee attend Capps Full Gospel Church, just outside of Harrison.
Lee is an avid outdoorsman and scenic wildlife photographer. He has won awards for his photography and frequently has photos featured on many online sites. He and his wife Renee love to travel and take photography trips, and have recently visited the Smokies, the Tetons and Yellowstone. But there's no place like the Ozarks, so most of his photography is from this area. View his photography on
Leewalshphotography.us
.
Whether it's raw land, or your next home, Lee will strive to find you the place of your dreams. Contact him today for a visit.